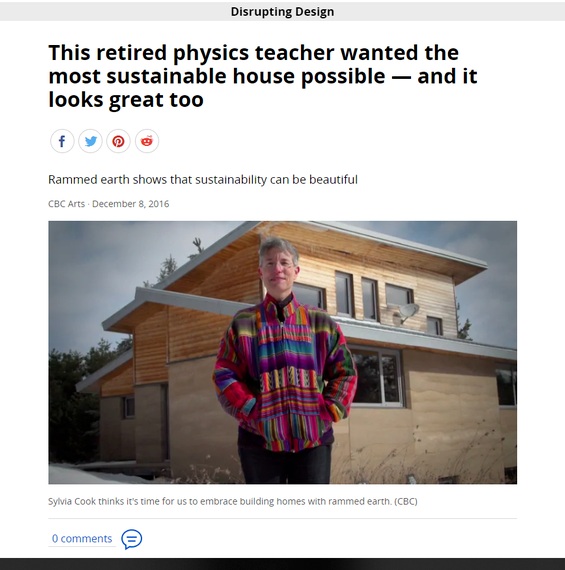 CBC - DISRUPTING Design
Disrupting Design celebrates innovations in Canadian industrial, urban and graphic design.
Sylvia Cook showcased her rammed earth home and was interviewed for the program.
CBC LIFE - TOUR THIS HOME
CBC Life tours Wes and Julie Hansen's custom home (Stone's Throw Design) in Crahame, Ontario.
Globe and mail - high tech home built of low tech dirt
'The Archtourist' Dave LeBlanc visited Aerecura's showhome in 2012.
This is what he took away from the experience.
home in canada - Trends 2019
Home in Canada Magazine interviewed Aerecura and featured our rammed earth in their 2019 Trends edition.
sylvia cook at passive buildings canada
In 2016, Sylvia Cook shared her experience and expertise in working with rammed earth with Passive Buildings Canada.
This is a recording of that presentation.